Organizational context
TechBuzz Hub is a limited company that started in 2018 in Uganda to operate under the Technology, Business and Innovation Consulting Services sector offering workspaces, mentorship, incubation and capacity building services mainly in central areas of Uganda but to those other clients ready to use our services upcountry
Our mission is to help youth fulfill their enterprise establishment dreams and vision by supporting their ideas or businesses.
We do this by combining a great deal of industry earned and professional experience, deep analysis of factors that affect enterprise development success and applying innovative and creative approaches to serve our enterprising clients. We also have an organized business process enterprise structuring, managing and serving clients' needs with the innovative remote platforms that provide ease of doing business and enabling growth. For more details about TechBuzz Hub, visit our website at www.techbuzzhub.org.
The terms and reference therefore are for ghost content writers for kapya.com, the news blog site for entrepreneurs, startups and innovation.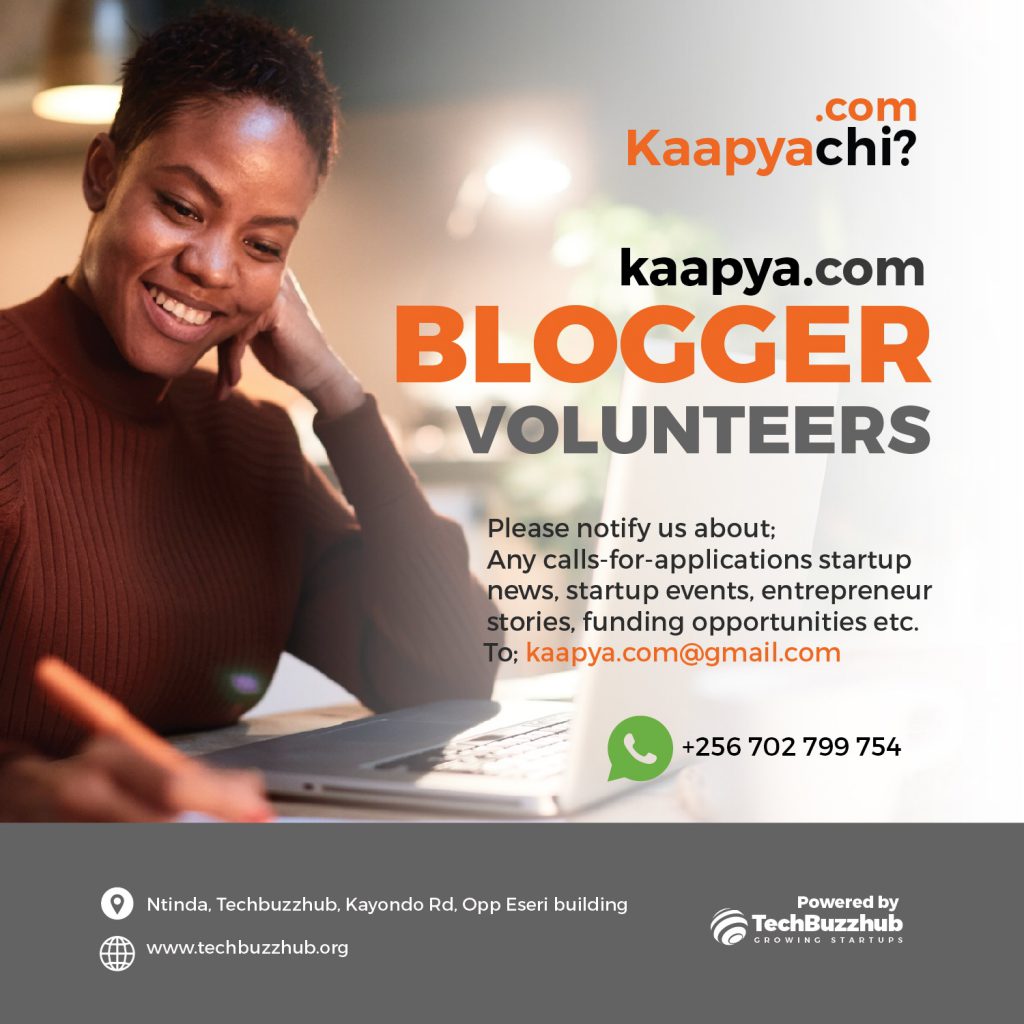 Duties and responsibilities
The ghost writer is write relevant and up to date information relating to events concerned with starts ups, innovation and entrepreneurship
The content writer should at least write a minimum of one page of relevant content while using font size 11 of Century Gothic of relevant content
If the content is in the category of news, The event should not be later than 48 hours of occurrence for the content to be posted on the blog
The content that intended for learned, must be very well researched, very well written and should quote all sources of the researched information. If your content is subjected to plagiarism scanner and found to be guilty. We automically burn you from contributing to this news blog
Competences
The content writer should be one that is experienced or quick learner in content writing area as to avoid substandard work.
Fresh writers passionate about writing are also welcome but will need to go through an intensive process of creating content with TechBuzz
We are do not accept plagiarism. Any works will be passed through anti-plagiarism checks for originality.
Benefits
You are provided with relevant technical support and capacity building to write
The content writer will be given 5000 Uganda shillings as a compensation for their data and time. This will be given as completion of the task.
The content remains in the authors names as a form of promotion for their work
The content created helps you build a rapport with the readers of the blog
Support in any other professional and personal development initiatives