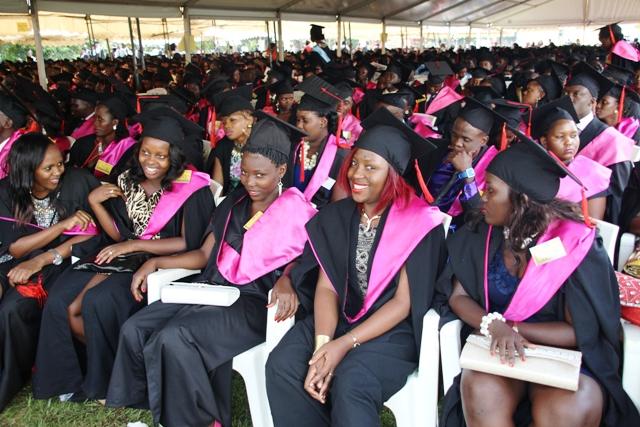 Costly Graduation Party; Is It Really Worth it?
Earlier, I attended some graduation ceremonies of my cousins who had finished their courses at Kyambogo and Makerere Universities. They were separate arrangements! There was a lot of merry making; we were treated to a sumptuous dinner, a variety of drinks, soothing music, photo moments, speeches, name it. We had such a pleasant moment with family, friends and relatives.
An ordinary Ugandan knows that nothing today comes for free. What we enjoyed that days definitely cost the organizers some good amount of money. I wouldn't love to go into the nitty-gritty of how much they spent on each item but I want to focus my discussion on whether it is worthwhile to spend a lot of money on a graduation ceremony, especially with the reality of unemployment after university!
Many will argue that academic journeys are not always straight paths in life. Some struggle to obtain tuition fees, others lose their parents or guardians along the way, some get retakes. It's generally not an easy journey for many. So, when they graduate, they feel they should celebrate the milestone. And I do agree with that. The problem is that we tend to spend way too much money celebrating the academic achievement.
According to a report by a report by Africa Development Bank, youth unemployment in Uganda could be as high as 83% and is also believed to be the highest in Africa. The high number of unemployed youths has forced young graduates to take on risky lives to manage the high cost of living. Recent media reports highlighted that several Ugandan youth have been lured into prostitution, drug trafficking and other crimes because of this.
While universities in Uganda release about 40,000 graduates annually, only 8000 of these can be absorbed into formal employment. Worse still, the Ugandan education system seems to concentrate to training job seekers and not creators.
Students celebrate on their graduation day. What if the money intended for that sumptuous celebration was given to the graduate to create some employment? May be then, my cousin would have saved herself the hustle of having to walk the streets in search of employment. What if she fails to find employment in the short term? How viable would it be for my uncle who had to spend so much money including taking credit to celebrate his daughter's achievement?
Notwithstanding, we have to beware that after such days of exciting spells of cheerfulness, tougher days certainly head. Be creative, innovative and exercise the mind to think. Otherwise, no one will rob your delight today on expense of tomorrow. Certainly, you will be increasing the chances to delayed happiness than one who used half of the intended expense for a simple investment home or otherwise.
We must appreciate that times have changed. We need to change our attitudes towards 'finishing school and looking for jobs'. That money you intend to spend on a graduation party might be enough to offset a small income generating project that could change your life forever.
Tags In