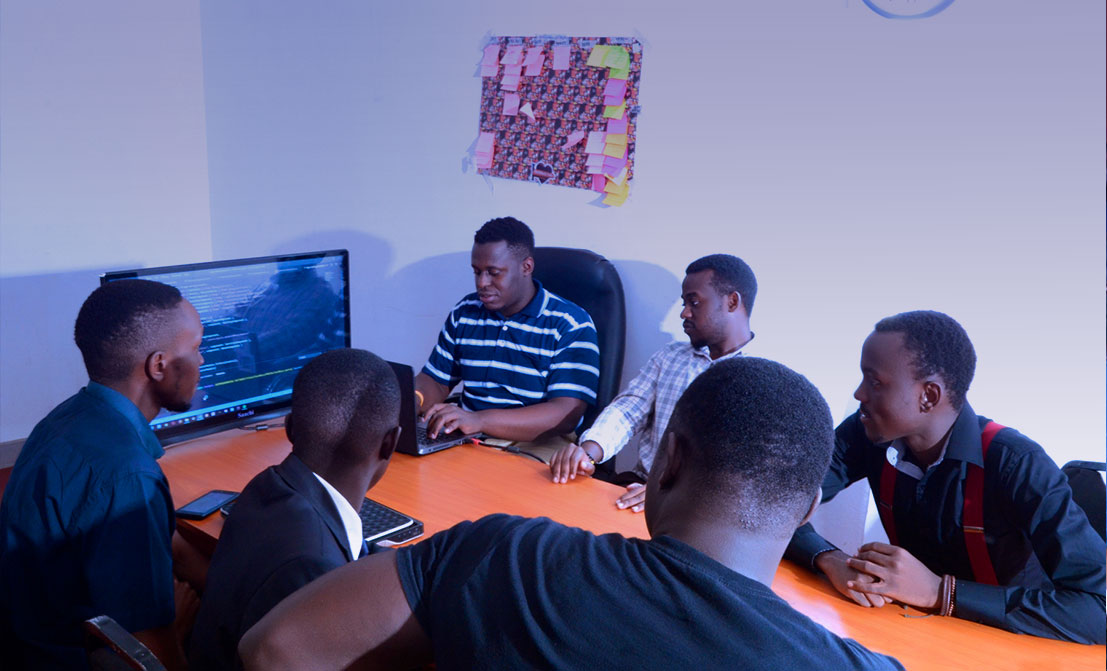 Fortnyte Series Episod 12
At the heart of the services we offer is our Capacity Building and Training; a core service that provides our clients with training, guidance, advice and information, that will help them better deliver quality products and services.
We empower young companies to manage their design thinking process by which they obtain, improve, and retain the skills, knowledge, tools, equipment and other resources needed to manage and achieve their roles proficiently The other areas from which we build capacity include;
We also have special programs that we run in isolation with the aim of developing strategic capacity that align into our vision. These programs target youth employment and entrepreneurship development in Uganda and ultimately Africa as a whole.
We not only have them as services, but also has a product that achieves a mentorship role to the rising entrepreneurs of today. They include:
Date: 26th/07/2020
Topic: The young professionals program
Location: Techbuzz Hub Ntinda Roof Top
Date: 26th/07/2020
Topic: The young professionals program
Location: Techbuzz Hub Ntinda Roof Top